The extraordinary growth of virtual care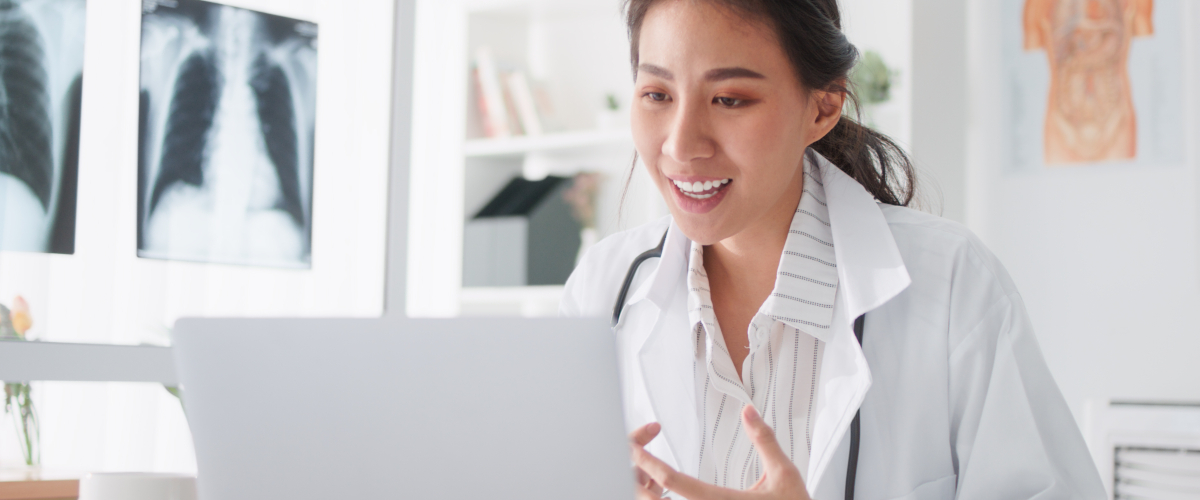 Healthcare looks dramatically different than it did over a year ago, largely due to COVID-19 and the growth of virtual care. According to TELUS Health's Virtual Healthcare Industry Report, the number of virtual care users in Canada grew by 240% near the start of the pandemic. The global virtual healthcare delivery market (sized at $21 billion in 2019), is expected to reach $95 billion by 2026.
While the industry has faced significant challenges throughout the pandemic, physicians and patients have benefitted from the rapid and widespread adoption of virtual care — and there's good reason to believe that it will become a permanent part of clinical practice in the future.
As we enter the third year of the pandemic, let's take a look at why virtual care has become popular and what we can do to expand our offerings.
Lasting benefits of virtual care.
Virtual care benefits patients in more ways than one. First and foremost, it can make it easier for people to access healthcare — especially those living in rural and remote communities. It can also help save patients the time and money they would normally spend travelling to clinics for appointments.
It should come as no surprise then that many people have expressed interest in continuing to use these digital services. According to a 2021 Canadian Digital Health Survey, 90% of those who have received virtual care said they were satisfied with the experience.
Patients aren't the only ones who have enjoyed using virtual care. A survey for Canada Health Infoway and the Canadian Medical Association revealed that more than 70% of physicians believe virtual care improves patient access and enables quality, efficient care. Some physicians have even found that using virtual care can help them develop strong relationships with patients.
Since adopting virtual care, healthcare providers have been embracing other technological solutions like PrescribeITⓇ. Offered by Canada Health Infoway at no additional cost, this solution makes it easy to collaborate with pharmacists, manage medications, and request prescription renewals.
With all of that said, however, there's still more that can be done to support the rise of virtual care and to ensure its full potential is realized.
Endless opportunities for growth.
Governments and other local bodies can play an important role in driving our virtual care efforts forward. For example, payment models for virtual care can be established to ensure that physicians are compensated for these appointments. Virtual care training can also be incorporated into medical school curriculum so that the next generation of healthcare providers can embrace this form of care.
Some of this work has already been done. In Canada, Prime Minister Justin Trudeau invested $240.5 million in virtual care and mental health tools. Meanwhile, in the US, telemedicine received a significant boost through an $8.3 billion emergency fund from Congress. Still, there are opportunities for governments to invest in more programs aimed at growing virtual care. For instance, it's essential that strategies and programs be put in place to increase equitable access and digital health literacy, especially for vulnerable populations and those in remote communities.
Physicians and clinics can also take steps to improve their virtual care offerings. Embracing innovative tools like TELUS Health Collaborative Health Record and TELUS EMR Virtual Visit is a great place to start.
In addition, healthcare professionals can ensure they're properly set up for virtual appointments and consider using digital solutions to support and diagnose a wide range of conditions, including those related to mental health.
What's next?
Medicine is constantly evolving — and virtual care is no different. But in order to maintain its momentum, we need everyone to advocate for its use. From adding virtual care training to medical school curriculum to investing in national healthcare programs, there are important actions that can be taken to make sure virtual care becomes an integral part of our healthcare system.
Learn more about TELUS Health's solutions and what we're doing to support the growth of virtual care.