6 technologies that are changing the face of mental healthcare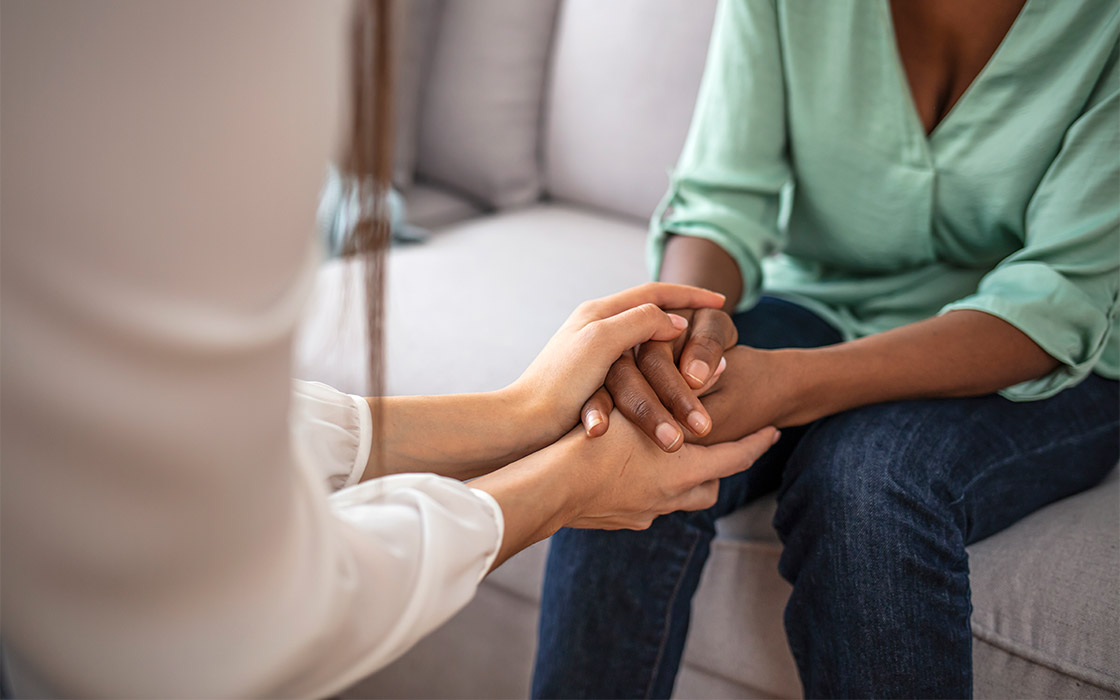 The demand for mental healthcare in Canada is rising, and with it, challenges including the lack of specialized staff and capacity to personalize care. This has resulted in incredible strain on the system and the practitioners working within it.
The Canadian Medical Association is calling the family physician shortage "critical," whereby 20% of Canadians don't have a family doctor, and 79% of those without one find it difficult, very difficult, or impossible to access specialist appointments1. Meanwhile, the global incidence of major depressive disorder has increased an estimated 27.6%, and anxiety disorders an estimated 25.6%, since the onset of COVID-19.2
Psychiatrist Dr. Diane McIntosh has seen first-hand how patient outcomes are suffering under these conditions. Following calls to evolve how the medical community approaches mental health care, digital innovation could be the answer. Dr. Diane McIntosh explains, "Family practitioners make up the bulk of those who are providing ongoing care to patients with a psychiatric diagnosis. We just don't have enough psychiatrists, so access is extremely poor."
In other words, many front-line physicians may not be adequately supported to address an avalanche of mental health concerns, and many patients don't receive treatment when they need it. Since early diagnosis and treatment of mental illness can make the difference between an acute, more treatment-responsive episode and a chronic disorder that is less amenable to treatment,3 Dr. McIntosh asserts that this is a vital gap to close.
Enter technology. Whether equipping patients with tools to manage their mental health, giving specialists new options for treatment or delivering data to monitor conditions, digital solutions hold promise in the hands of practitioners.
Here are just a few technology innovations that are making a difference, supporting patients at home and physicians on the front lines.
1. Virtual care
Although not new, virtual care technology arguably has had the greatest impact on psychiatric care. With telemedicine, which can be delivered through tools like TELUS EMR Virtual Visit and the Collaborative Health Record, patient relationships and needs are put first, which can help increase engagement and efficiency. Paired with platforms such as Virtual Pharmacy, where you can virtually manage your prescriptions, track their delivery and speak to a pharmacist, the care cycle is complete from check-up to check-out. What's more, virtual care (while not a complete replacement for in-patient visits) can offer a convenient and private way to talk to healthcare practitioners — whether that's a parent checking in from their living room or a police officer calling from their vehicle. "To me, virtual care is a way of democratizing medicine," says Dr. McIntosh. "It meets my patients where they are. They don't have to get child care, miss work, or put money in the meter."
2. Electronic medical records
Electronic medical records have been a catalyst for tremendous change in healthcare. By providing a central place to store patient data, this technology eases the transfer of information, helping physicians make informed decisions, improve processes, and spend more time with patients.
3. Apps
Over the years, apps have streamlined most aspects of human life and now, mental healthcare is getting the same treatment. In particular, apps like TELUS Health Specialized Digital Therapy are empowering patients to independently track their symptoms, practice mindfulness and cognitive-behavioural therapy (CBT) techniques, and much more. Recently, apps have also evolved to include assistance from artificial intelligence (AI) software to share real-time data with practitioners. Other platforms, including TELUS Health LifeJourney, designed to support a healthy workforce, and TELUS Health MyCareTM, which offers healthcare solutions to the public, also facilitate conversations with mental health providers from the convenience of your computer or phone.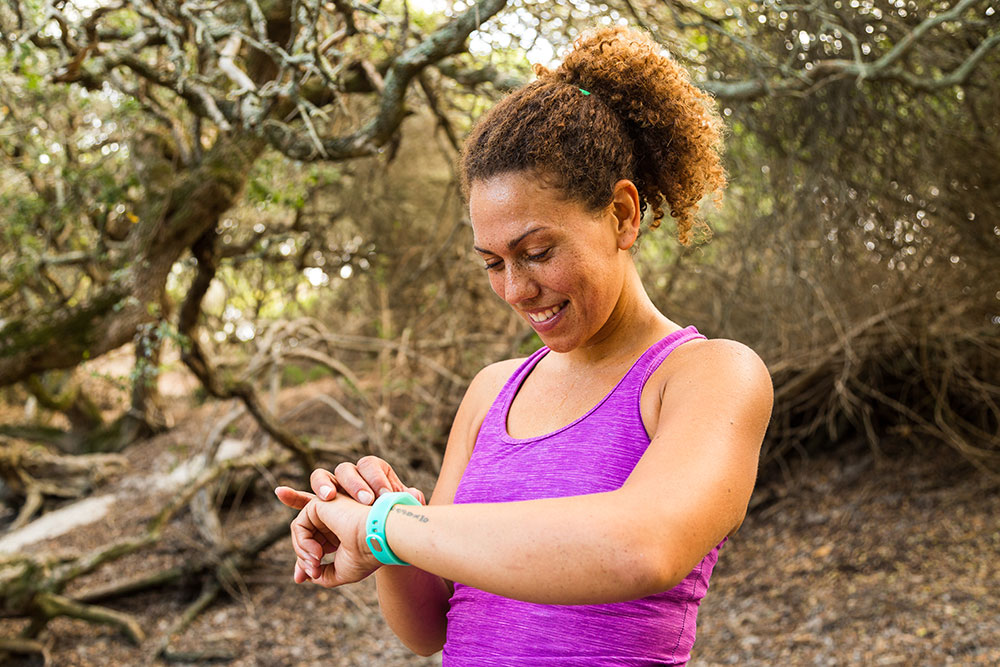 4. Wearables
Long used for tracking health and fitness, wearable devices are beginning to enter the realm of mental healthcare using sensor-based technologies to bring therapies like neurofeedback and biofeedback into home environments. According to Dr. McIntosh, "most psychiatric disorders are misdiagnosed." Wearables may be able to change that by collecting real-time psychological information that allows physicians to provide more informed treatment.
5. Virtual reality
It isn't just for video games anymore — well, not entirely at least. Instead, virtual reality (VR) equips physicians with powerful tools when it comes to treating mental health conditions such as anxiety, depression, and PTSD. Through simulated scenarios and prescription video games, patients are learning to face challenging situations and conquer phobias, like public speaking, without leaving the comfort of their own home.
6. Artificial intelligence
With a variety of applications in healthcare, the use of chatbots is growing exponentially. AI technology, from Woebot to Wysa, guides patients through self-soothing exercises and can even detect changes in a patient's voice. It can also help doctors monitor and treat patients by scanning large amounts of data to uncover health patterns and trends and recognize warning signs for mental health concerns across social media platforms.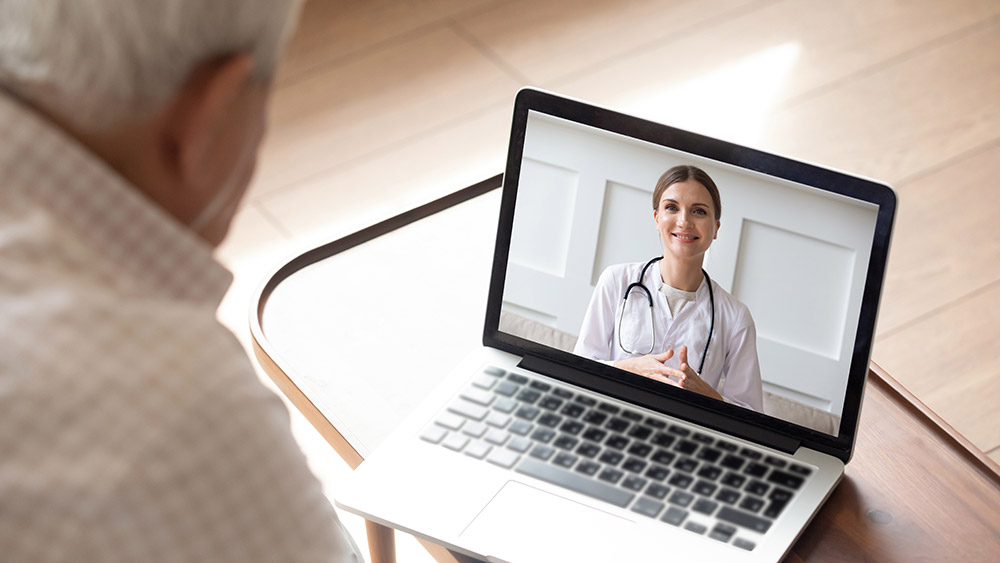 The next frontier
Technological innovation places the patient at the forefront, but patient-first care also relies on well-supported physicians. Fortunately, innovative new solutions are being developed to help primary care providers with evidence-based psychiatric decision-making — one of which aims to give clinicians information that can help with accurate diagnoses and the delivery of timely, specialized care that may shape the trajectory of patients' lives.
However, as Dr. McIntosh explains, success will ultimately hinge on the ability to translate this advancement into education. "We need to educate people about what is normal, whether through podcasts, patient portals or a discussion with their doctor," she says. "For instance, while having some anxiety is normal, when it becomes overwhelming and impacts someone's functioning, then it's time for them to seek help."
It's fortunate that technology can make this easier to do, especially when there's no compromise on important elements of care.
"Technology can support virtual patient visits, which can improve accessibility and still be steeped in compassion — a critical aspect of patient experience," adds Dr. McIntosh.
As always, innovative tools are made powerful by the people who use them—like the clinicians across a number of healthcare specialties who helped shape EMR's such as the Collaborative Health Record.
---
References
1. Angus Reid. Doc Deficits: Half of Canadians either can't find a doctor or can't get a timely appointment with the one they have. Retrieved September 23, 2022 from https://angusreid.org/canada-health-care-family-doctors-shortage/
2. Lancet. (2021, November 6). Global prevalence and burden of depressive and anxiety disorders in 204 countries and territories in 2020 due to the COVID-19 pandemic. Retrieved September 23, 2022 from https://pubmed.ncbi.nlm.nih.gov/34634250/
3. Kraus, C.; Kadriu, B.; Lanzenberger, R., Zarate C. A. & Kasper, S. (2020, April 24). Prognosis and Improved Outcomes in Major Depression: A Review. Focus 18(2). Retrieved September 23, 2022 from https://focus.psychiatryonline.org/doi/10.1176/appi.focus.18205