How EMRs help physicians manage chronic diseases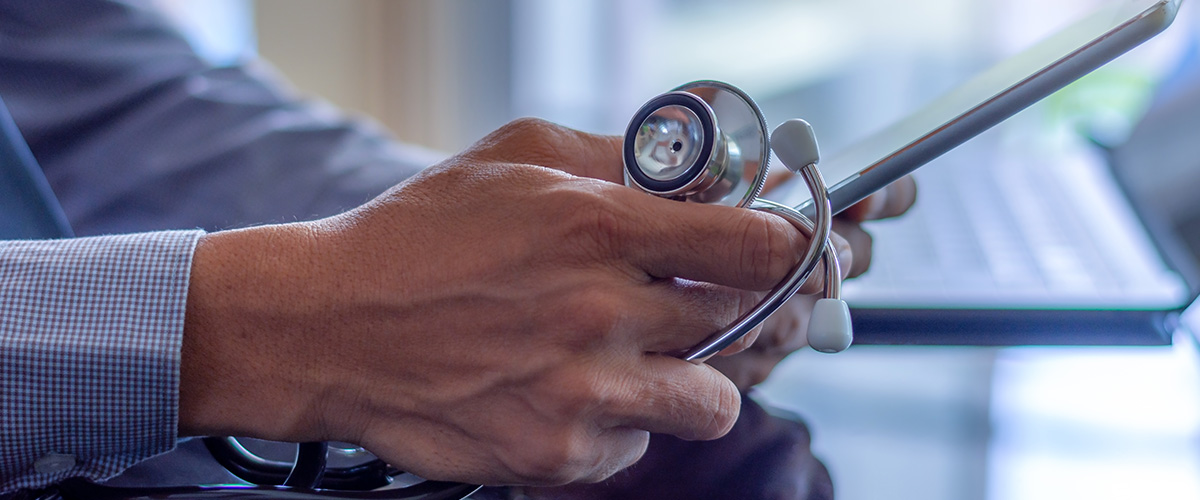 Today, 44% of adults over the age of 20 suffer from asthma, diabetes, osteoarthritis, cancer, and other chronic conditions. The numbers are staggering and continue to rise. With an increasing number of Canadians living with chronic diseases — which are generally characterized by their long duration and slow progression — providing care has become challenging.
With proper monitoring and timely interventions, patients with chronic diseases can live better, longer lives. Traditionally, this has been achieved with regular clinic visits, as well as a combination of examinations, analyses of symptoms and lab results, and consultations with specialists. However, one challenge many physicians face is a lack of access to patients' long-term health data or comparisons across patient populations. And yet, this information is essential when it comes to making effective evidence-based interventions.
This is where EMRs can play an important role. Equipped with outcomes dashboards, patient history, and reminder capabilities, these tools are helping physicians provide the best possible care to those living with chronic diseases.
Visualizing population-wide health data through dashboards.
With EMRs, trend graphs and outcomes dashboards can be used to track specific indicators, medications, and other factors that are unique to each chronic disease. This information can be viewed across a physician's entire patient population, which can help better manage interventions. It can also help ease workloads, as it allows quick insights into specific chronic disease patient populations, without having to run reports or analyze data manually.
Dr. Daniel Ngui, who uses Med Access, a TELUS Health EMR and outcomes dashboards to optimize care for patients with diabetes, has found the tools beneficial to his practice. In an article published in The Canadian Journal of Diabetes, he states, "use of an EMR facilitates population health management with aggregation and analysis of patient/roster panel data into actionable interventions through which healthcare providers can improve patient care, clinical outcomes, and financial outcomes."
Magdalena James, health business consultant at TELUS, also sees the benefits of using EMRs to manage chronic diseases: "We have noted some evidence that implementing dashboards helps improve clinicians' adherence to guidelines and may help improve patient outcomes," she says.
Providing access to a patient's complete medical history.
Managing a chronic illness is often a life-long process, in which patients visit multiple specialists and undergo countless tests and treatments. It's important that, throughout their treatment journey, the right information is available to each healthcare provider at the right time.
With EMRs, physicians can seamlessly access a patient's entire medical history — gaining in-depth information that allows them to deliver truly personalized care. Access to this type of historical information, such as test results, helps physicians to provide their chronic-disease patients with proper, evidence-based care.
The ability to transfer data easily and efficiently between physicians also helps to prevent gaps in patient care. In the same paper, Dr. Ngui notes, "Koopman et al reported use of a diabetes EMR dashboard could improve both the efficiency and accuracy of acquiring data needed for high-quality diabetes care and overall showed a reduction in the time required to identify care gaps by healthcare providers." The continuity of care made possible by EMRs helps physicians make more timely interventions which is — in many cases — critical to the effective treatment of chronic diseases.
Monitoring reminders to keep up with evidence-based care.
EMRs also enable physicians to send warnings or reminders to patients who are due for interventions. Some dashboards even allow physicians to create a list of patients who are due for screenings — especially those that provide early detection, like fasting blood sugar (FBS) — and send out messages to remind them to secure appointments.
This ability makes a significant difference in the prevention and early detection of diseases. The World Health Organization has reported that early detection in cancer patients, for example, can improve outcomes by ensuring they receive care at the earliest possible stage.
EMRs also feature clinical decision support tools. In some cases, there are disease-specific encounter templates that lead physicians through a visit and help identify potential issues and suggest different care.
A powerful tool to enhance care.
The potential for EMRs to improve outcomes for patients living with chronic conditions is remarkable. By helping physicians quickly visualize data within patient populations, providing access to medical histories, and enabling appointment and screening reminders, this technology has the ability to completely transform how chronic diseases are managed and cared for.
This is something Dr. Ngui has experienced firsthand. "We have found the use of our diabetes EMR dashboard combined with our chronic disease clinical coordinator…to be practice-changing," he writes.
As the number of Canadians living with chronic diseases continues to rise, technological tools like EMRs will no doubt play a huge role in ensuring they are properly managed — and ultimately help patients live longer and healthier lives.
The post How EMRs help physicians manage chronic diseases. appeared first on Physician Pulse.