Change management strategies for a smooth EMR transition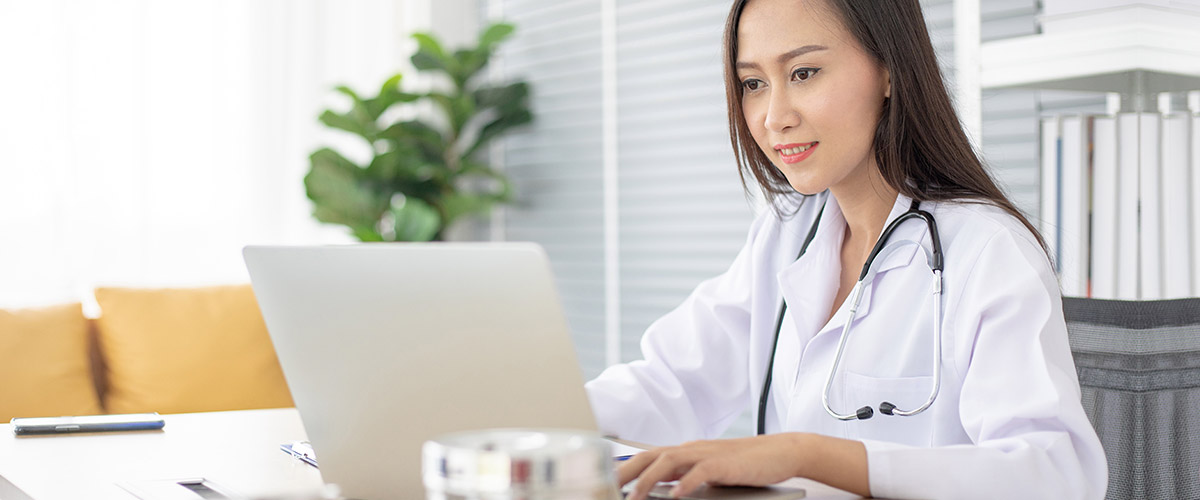 So, you're changing your EMR. Perhaps your current platform is being retired or is unable to keep up with your clinic's changing workflow needs. Or your EMR doesn't integrate with add-on tools that will extend its functionality and increase your team's efficiency.
Regardless of the basis for your decision, you want your implementation to go as smoothly as possible – for the good of your team as well as your patients. Rest assured that your TELUS Health implementation team will be there every step of the way to oversee your successful transition. A dedicated project manager will guide you through the transition process, and a learning specialist will ensure everyone is properly trained on the new EMR platform.
You can help your team prepare for what can be a disruptive time for your clinic. Here are four strategies to help ensure a smooth, organized EMR implementation.
1. Get everyone on board.
Implementation of a new EMR system can impact each member of the healthcare team. Workflows may be different considering process improvements and other changes. That's why we believe it is critical that all stakeholders commit to the transition.
Internal change management should be undertaken long before EMR implementation. Clinic management must champion the initiative and agree on the high-level goals and deliverables, which must be communicated to the entire staff. New processes must be understood and adhered to by each stakeholder. Getting everyone on board – from the management team to healthcare providers to administration – will make all the difference.
2. Prepare for change.
Many challenges with a new EMR implementation can be mitigated if everyone regards the transition as a project that requires thoughtful planning, time and resources to help ensure its success.
A smart strategy is to build a transition team that will ensure everyone is prepared for the EMR change. Your team should include: a lead healthcare provider who supports the change; a project lead who liaises with your TELUS Health Project Manager and manages implementation activities; and a super user ho may also be the project lead), who understands clinic workflows and processes.
Your transition team is responsible for overseeing the implementation, working with your TELUS Health team to establish a project schedule, assessing and adapting workflow processes that will be impacted by the change, and providing on-going communication with all stakeholders so everyone stays informed.
3. Train for success – early and continually.
It is recommended that everyone begin training well before your implementation day. Early and continual training improves information retention, helps with acceptance and stress-reduction, and increases user confidence during the transition. Delaying training until after your Go Live day could have repercussions on clinic efficiency.
Prior to implementation, encourage all users to become familiar with the new EMR platform early. Schedule time for them to take advantage of the extensive library of Med Access tutorials and webinars available in the EMR Learning Centre.
After implementation, schedule regular informational sessions with your clinic project lead to provide clinicians and support staff with knowledge of the new processes and use of your EMR.
During and following implementation, allow for training with TELUS Health during hours when all users are available and can focus on learning.
4. Be patient and allow time to adjust.
Such a learning curve has the potential to impact your clinic operations. Be patient and recognize that everyone will need time to adjust.
Provide time for clinic teams to familiarize themselves with the new EMR before seeing patients. Test and create role-playing scenarios with all patient types. Then, ease into it. Decrease the number of appointments by 50% on your Go Live day and slowly increase them over the next two weeks.
Organize clinic workshops with staff members to exchange helpful tips and tricks and support each other in the transition. TELUS Health is always available for additional training. Your Project Manager will schedule a follow-up day of training 3 -4 weeks after your Go Live day. Bring your questions and a list of topics you would like to cover.
Improved efficiency and better care are worth the effort.
Your transition to a TELUS Health EMR – highly configurable, web-based solutions – will help you to future-proof your clinic with robust reporting, powerful task management, and the ability to digitally connect with patient charts from anywhere. With TELUS Health EMRs, you will discover exciting ways to enhance efficiency and deliver a positive care experience every day.
While implementing a new EMR can seem overwhelming, smart planning and preparation, and guidance from TELUS Health will ensure a smooth transition and make the journey well worth the effort.
Related
Tips to transition to a new EMR
EMR: Implementation and Adoption Barriers
The post Change management strategies for a smooth EMR transition. appeared first on Physician Pulse.