Canadian drug landscape update: Spring 2021 webinar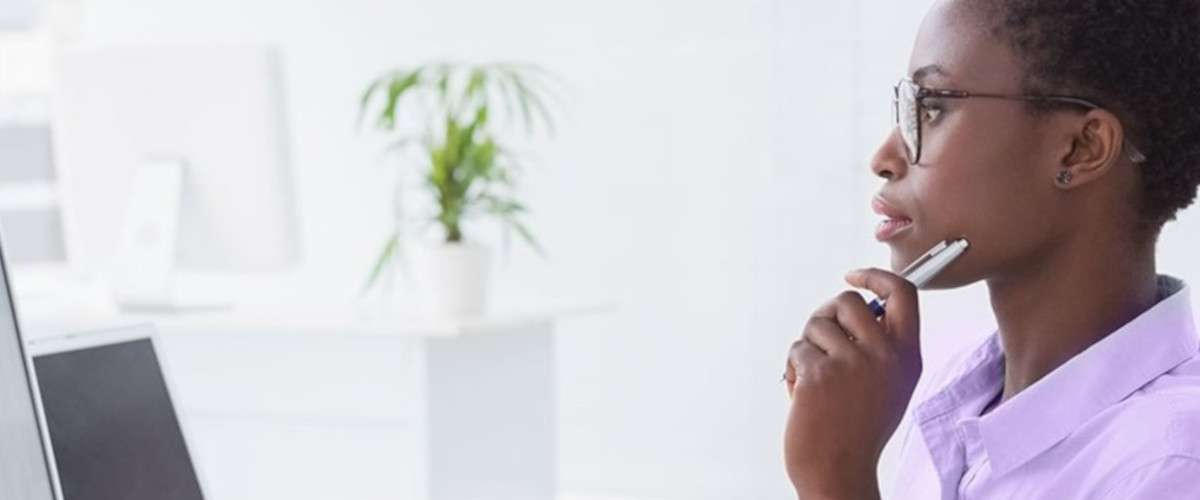 With new COVID treatments on the horizon, a growing number of biosimilar options available, and expensive medications in the drug pipeline, private payers need to make key decisions now about their drug plans to ensure they meet their goals, serve their members and remain sustainable.
In the spring of 2021, Canada Life sponsored a webinar series to discuss: 1) the impact of COVID-19 on Canada Life drug plans over a 12-month period; 2) biologic and biosimilar drugs in Canada and how they are managed in public and private drug plans; 3) how to ensure drugs offer value for money through the use of cost-effectiveness analysis; and 4) the use of evidence-informed decisions for drug plan development in the private payer space.
The panelists for these webinars were:
Barb Martinez, National Practice Leader Drug Solutions at Canada Life

Daria O'Reilly, PhD, Lead Health Economist, Pharmacy Consulting, TELUS Health

Bobby Currie, Leader, Clinical Pharmacy Services, Canada Life
COVID-19
COVID-19 has had an impact on Canadian drug plans, with surges in prescriptions and an uptick in anxiety and depression medication claimants. And with hundreds of new vaccines and drug therapies in the pipeline, the impact of these new treatments may be felt by private payers in the years to come.
While COVID-19 is increasingly under control, the pandemic's impact on private drug plans may continue to be felt by private payers going forward.
Private payers' year-over-year drug costs rose 5.2% between 2019-2020 despite the number of claimants dropping by 7.8%, says Martinez. Additionally, the psychological toll of the pandemic has led to an uptick in the use of medications, with 21 out of every 100 private plan members using drugs to manage anxiety or depression compared to 19 out of 100 prior to COVID-19. Source: The IQVIA file: March 2021
Martinez says that currently, vaccines to prevent COVID-19 are paid for by public payers, and drugs to treat COVID-19 are only approved by Health Canada for use in hospitals (which makes them ineligible in private drug plans). However, if any of the 52 new vaccines that are in development globally get approved in Canada, will these new vaccines be paid for by public payers? In addition, approval from Health Canada for any of the 375 drugs in development globally for COVID-19 for treatment outside hospitals could have a financial impact on drug plans. This is something we are monitoring carefully, she advised.
Biosimilars
Even before the pandemic hit in March 2020, there was an active discussion around switching members from brand name to biosimilar drugs in Canada and how to manage biologic drug spending in public and private drug plans.
Drug plan sponsors need to take a hard look at a variety of approaches to drug cost management. One of these is biosimilars: drugs that are biologically similar to costly biologic drugs, but not identical – and often thousands of dollars cheaper.
Martinez says that British Columbia and Alberta have had a lot of success with biosimilars. Their experience shows how cost savings can be achieved when biosimilars are mandated for new and existing patients, but she cautions plan sponsors to tread carefully with how they approach switching.
For naïve patients, those who have never taken the biologic drug, taking a biosimilar should be fairly straightforward. But for patients who have been on an originator biologic that's working for them, switching for cost management may be a tough sell. "It becomes challenging to approach that individual and switch their medication based on cost," says Martinez. "Their reaction to that may not be favourable."
As a result, most carriers are cautious when approaching a switch, and do so in conjunction with public plans. This allows a cohesive public and private pathway that supports physicians and members in switching to biosimilars.
Martinez also suggests there are a number of approaches that carriers may adopt with biosimilars:
Mandating biosimilar switching in their drug plans.

Setting up product listing agreements with originator drug manufacturers to obtain lower-costs, as there might exist opportunities to choose one and enter into a listing agreement so the plan always pays the lower cost regardless of the patient or doctor's choice.

Introducing a reimbursement limitation where the plan pays for a biologic drug, but only up to the amount its biosimilar would cost.

Preferring specific biosimilars on the plan, especially if multiple biosimilars are listed.
We need to be adaptable and use multiple approaches to balance immediate financial management and longer-term sustainability, while never losing sight of the importance of plan member health outcomes, says Martinez.
Ensure value for money.
While it may be a relatively new practice for private payers, incorporating a cost-effectiveness analysis in the decision-making process is gaining in popularity.
A cost effectiveness analysis is not just about identifying the least expensive drugs, says O'Reilly: it's about understanding the difference between cost and cost-effectiveness, which is one of the main advantages that pharmacoeconomic evidence brings to drug reimbursement and formulary listing decision-making. "A drug may be costly—but it may be cost-effective," she says.
Adding high-cost drugs can exact a toll on a private drug plan. "As more drugs with high price tags come to market, the challenge for employers is to figure out: what can I afford, how do I ensure access to a comprehensive plan for my members and what do my members actually want and what do they value?" she says.
O'Reilly says private payers need to ask themselves questions about medications like:
Does it provide value?

Does it increase survival?

Does it improve quality of life?

Does it improve plan member productivity?
Financial impact assessments only consider costs – there is no measure of value in that analysis. However, says O'Reilly, a cost effectiveness analysis compares both costs and benefits of at least two therapies. "The questions that we ask are, which alternative produces the best outcomes for the money that's being invested?", and "Are the improved benefits of the new drug worth this increase in cost?"
O'Reilly says that the outcome of a cost-effectiveness analysis is a simple ratio of: difference of costs (costs associated with using the drugs)/difference in effects (life years gained, quality-adjusted life years). This is called an Incremental Cost Effectiveness Ratio (ICER). The lower an ICER, the more cost-effective an intervention is considered to be.
There may be other areas where private payers can see some cost offsets, including reduced extended health, improved productivity, reduced absenteeism, and reduced disability.
According to O'Reilly, high-priced drugs make it challenging for plan sponsors to provide a comprehensive plan to their plan members, and making decisions about reimbursement can be difficult, which is where cost-effectiveness analysis may be able to help. The analysis can identify therapies that represent good value for money and therefore can help to inform an evidence-informed, value-based drug plan.
Apply the private payer lens.
Active drug plan management is critical for plan sustainability, says Currie: and the foundation is an evidence-informed drug plan that uses tools like cost-effectiveness analysis to make smart decisions about which treatments to invest in.
"New drug technologies are getting more expensive, and these expensive options are getting used more often," says Currie. She points to the 2019 Patented Medicine Prices Review Board Annual Report, which showed that high-cost medicines accounted for almost half of all patented medicine sales in 2019 – a drastic change from 5% in 2006.
What can private payers do to manage these growing costs? There are lots of older cost-containment strategies for a drug plan sponsor to consider, but most are looking only at cost, or effectiveness, not both. A value-based drug plan includes treatments that help provide the most value, such as productivity improvements, reduced disability and global health outcomes for members. This approach allows a drug plan sponsor to change the trajectory of their drug spend while keeping health and wellness at the center of the conversation. While not all treatments are covered by the drug plan, these decisions are made thoughtfully, using the best available data.
How can a payer know if they're ready for an evidence-informed solution? They need to think about what they want to achieve, according to Currie. An evidence-informed drug plan can help reduce drug costs over time while still maintaining broad access to valuable treatments. This approach is a good fit for payers who are just starting to look at cost-containment options or whose plans are focused on wellness.
A variety of information needs to be considered when making an evidence-informed listing decision, says Currie. A critical appraisal process refines the data and gauges the amount of risk and uncertainty involved.
"Data can inform your decision, but it can't make the decision for you. We also need experienced experts to navigate through the grey areas," says Currie, "Private payers need to be thinking about what value really means, beyond the numbers, to make well-balanced, expert decisions."
The evolution of evidence-informed drug plans in the private market is an exciting opportunity to do just that.
The post Canadian Drug Landscape Update: Spring 2021 Webinar. appeared first on Health Benefits Hub.