What's the role of technology in medicine? It's to power-up care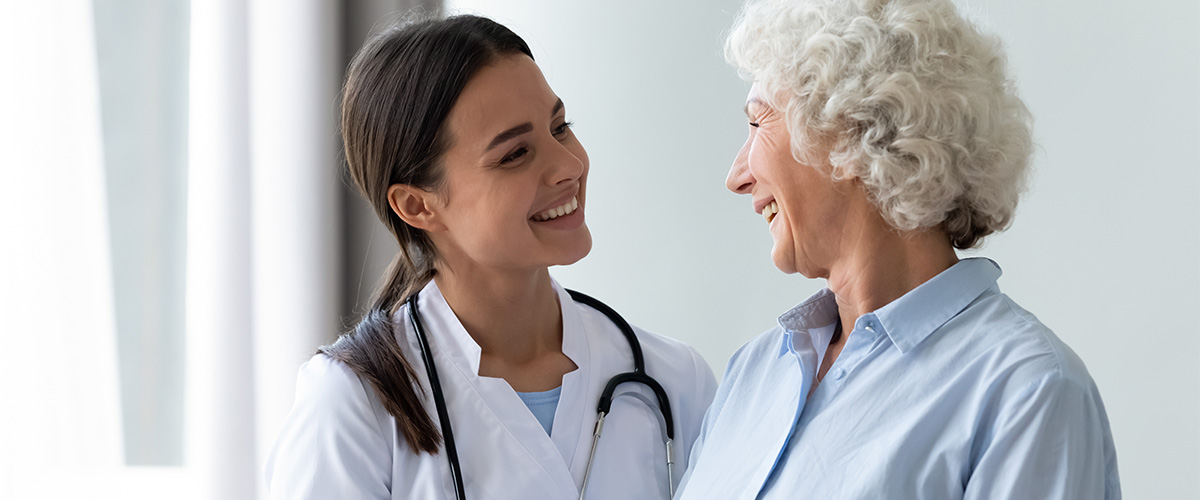 Healthcare and technology often go hand-in-hand. Over time, the medical field has embraced things like monitoring and imaging devices, robotics, and communication tools ranging from pagers to video calls. With millions of patients unable to leave home during the height of the COVID-19 pandemic, technology expanded to meet demand. Today, expansion into the world of diagnostic analysis with the use of artificial intelligence continues.
With digitization sweeping across multiple industries, many have wondered what the impacts of this trend on the healthcare sector could, or should, be. As patient and physician demand grows, it's clear that we need technology now more than ever. It's time to embrace digital transformation, and physicians are among those who can lead the way.
Here are three major ways technology can power up your practice.
1. Giving physicians back their time
If there's one thing that physicians agree on, it's that they need time. According to a study conducted in Nova Scotia, a physician spends an average of 10.6 hours on administrative tasks per week, affecting patient care.1 This is congruent with doctors across Canada who consider their administrative burden an issue.
Although administrative tasks are critical components of diagnoses, it's a problem if they become excessive and infringe on doctors' other essential duties. As Camille Lalonde, a nurse practitioner and Director of Clinical Operations at TELUS Health, explains, technology can automate and streamline much of this work.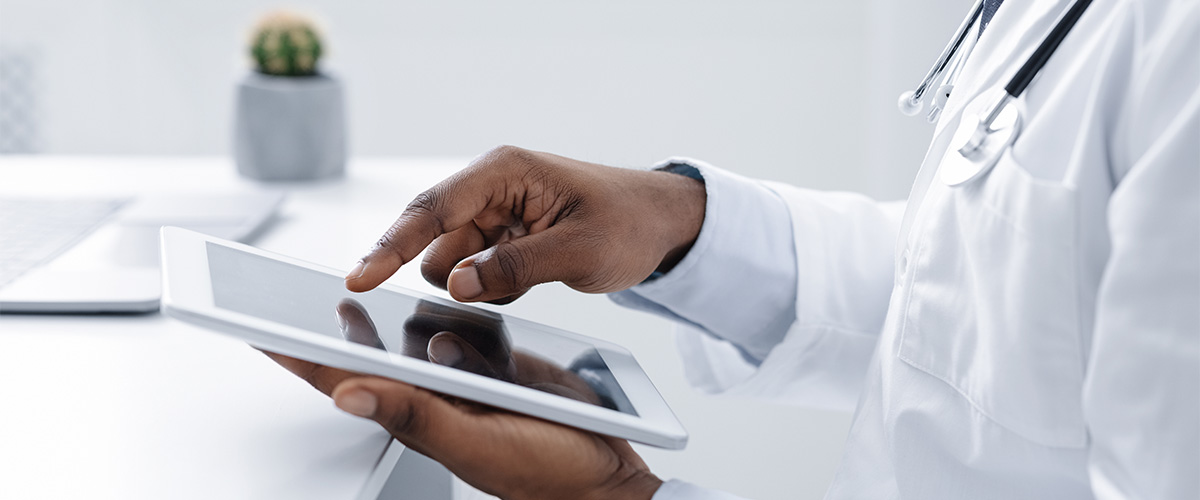 "There are a lot of administrative and repetitive tasks that don't require the knowledge of medical professionals — such as documentation and administrative work for consultations, data collection, and metrics to inform plans," she says. "Removing this burden will allow them to serve more patients and provide better care."
For example, consider the Collaborative Health Record (CHR). As an all-in-one collaborative platform, the CHR reimagines the electronic medical record and automates everything from appointment reminders to intake forms and patient follow-ups.
"Routine, repeatable tasks like filing, distributing patient questionnaires, billing reconciliation, and more take up time for both clinicians and administrative staff. A solution designed to improve productivity and make workflows faster and more efficient helps you ultimately get back to what you do best," says Dr. Damon Ramsey, Chief Medical Informatics Officer and Vice President, Collaborative Health at TELUS Health.
With the involvement of physicians in the development and rollout of tools and technology, intuitive, approachable, and educational software is provided, and they can focus on what truly matters: their patients.
2. Delivering access to real-time patient data
Another powerful benefit of technology lies in its ability to provide real-time access to critical patient data. By allowing patients to have control over their health — while also informing professionals of any complications — physicians are equipped with patient feedback and detailed information that supports informed decision making. Tools like Home Health Monitoring help physicians electronically track their patients' health, and with their assistance, adjust as needed.
"I see the future of healthcare as one in which real-world data is increasingly securely incorporated into healthcare delivery," explains Dr. Ramsey. "Whether through faster decision-making, exposing previously unseen insights, or transparency, empowering people to use their own data is only a positive thing."
For all the possibilities healthcare data brings, privacy and data security are integral issues to address in order to fully harness its potential.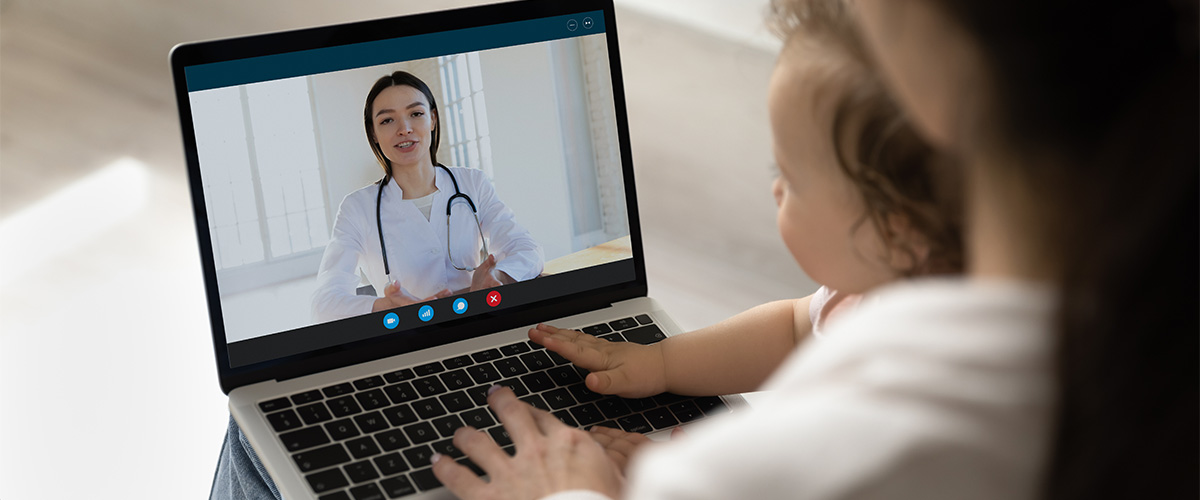 3. Helping physicians broaden their reach
Technology allows physicians to transcend physical limitations, which can empower them to ultimately see more patients, regardless of their location. For instance, TELUS EMR Virtual Visit and MyCare let physicians see and treat patients over private virtual calls conducted through their EMR.
From helping reducing lengthy wait times to meeting patients wherever they are, the benefits are endless. Virtual care is growing, and with telehealth offered by 94% of Canadian physicians,2 it shows no sign of slowing.
A powerful ally
Technology opens up a world of possibilities for healthcare providers. As past advances have shown us, the potential of medical technology soars even higher when physicians contribute their expertise to its evolution. That said, the doctor-patient relationship will always remain central to care.
"We are taught that medicine is an art and science," says Lalonde. "To an extent, there are processes that should be automated. But the art, the learning and years of experience, can't be replaced."
As technology continues to evolve, physicians' human touch, intuitive thinking, and empathetic approach will be more important than ever. However, by embracing technology, physicians will have more time to create space for those irreplaceable qualities on a more personal level.
"There is a level of human insight and intuition required to deliver care—but above all, there is an emotional aspect that isn't quantifiable," adds Dr. Ramsey. "What I see happening is a world in which technology augments the delivery and quality of medicine to increase patient connection and overall care."
---
References
1. Office of Regulatory Affairs and Service Effectiveness. (2020). Physician Administrative Burden Survey –Final Report. Retrieved September 21, 2022 from https://doctorsns.com/sites/default/files/2020-11/admin-burden-survey-results.pdf
2. Virtual Care Task Force. (2022). Virtual Care in Canada: Progress and Potential. Retrieved September 21, 2022 from https://www.cma.ca/sites/default/files/2022-02/Virtual-Care-in-Canada-Progress-and-Potential-EN.pdf