Digitized services for healthcare: the benefits of direct billing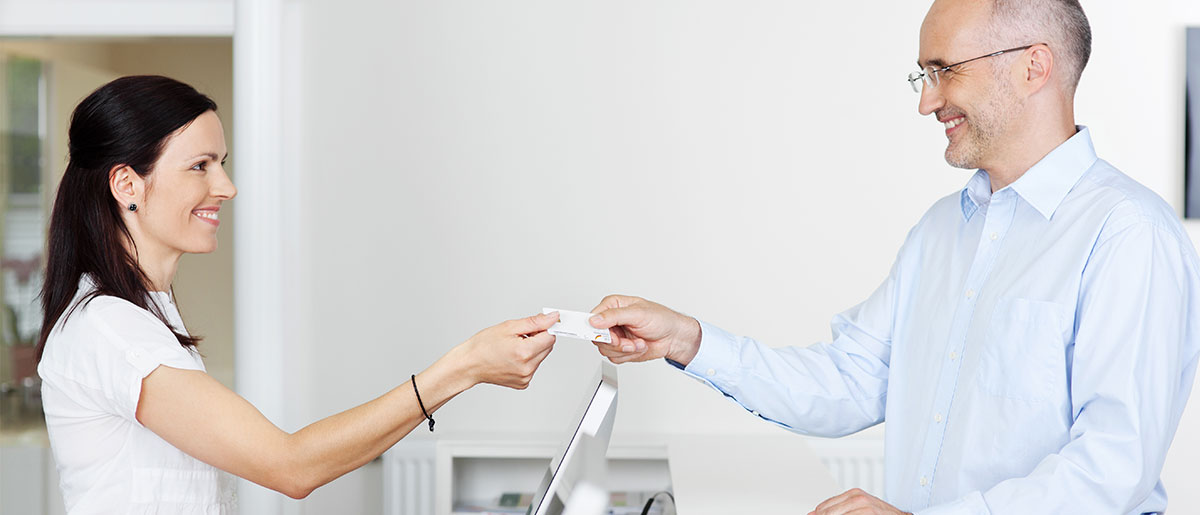 People pay for their coffees by scanning their phones, get their subway passes automatically topped up whenever the balance dips below a set amount, and deposit cheques by taking pictures on apps. They're used to convenience and immediacy in their daily lives, and expect the same from their healthcare providers.
Responding to patients' changing needs isn't new to healthcare providers: 41% offer weekend appointments, and 29% work out of different locations. So it's not surprising many are addressing patients' desires for digitisation and convenience. Examples include chiropractors who offer posture tips on their Twitter feeds, optometrists who allow patients to order more contact lenses by text, and dentists who bill insurers directly, so patients only pay the deductible. While direct billing has traditionally only been offered by pharmacists and dentists, it's now available for extended healthcare providers as well.
Making patients' lives easier
Paradoxically, patients who aren't tech-savvy may benefit most from direct billing. If patients normally mail in paper claims, they're waiting several days to be reimbursed. Plus, if postal workers ever go on strike, those days can stretch into weeks. On the other hand, those whose healthcare provider submits claims on their behalf don't have to worry about postal disruptions affecting their bank accounts.
But whether they submit claims online or by post, whether they're on student budgets or retiree pensions, patients on fixed incomes of any kind really benefit from direct billing. If they only have to pay a portion of the treatment fees, they don't have to budget for something they can't really afford, or worry about the resulting credit card debt. So they are more likely to stick with their treatment or rehabilitation plan, and take care of their health.
Plus, few patients are excited to deal with paperwork. It can be confusing, they may put it off and before they know it, the year is almost done and they have to deal with dozens of claims at once.
But even though two thirds of healthcare providers are set up for direct billing[1], many don't offer it to all patients, often because they aren't asked to do so. Plus, a recent survey of healthcare providers across Canada found weak client demand was the top reason providers didn't bill insurers directly[2]. Ensuring patients understand direct billing is a crucial step to helping them gain control of their health — and their pocketbooks.
Improving office efficiency
Having healthcare providers bill directly frees up time for both patients and insurers. Nearly two-thirds of providers who direct bill do so more than once a day[3], so their administrative staff quickly become experts on understanding billing codes and other insurance requirements. That means insurers potentially spend less time answering questions and providers' services become even more valuable to patients.
Direct billing can also lower providers' expenses. Accepting credit card payments is convenient for patients but can get expensive for businesses, since they owe transaction fees to the credit card company. By billing insurers directly, providers receive lower payments by credit card and therefore owe less to the credit card companies. And that's a win for everyone.
Sources:
1 Survey results were obtained for TELUS Health through PMG Intelligence with 439 eClaims eligible healthcare professional respondents across Canada (January 1 to February 28, 2018).
2 IBID
3 IBID
The post Digitized services for healthcare: the benefits of direct billing. appeared first on Health Benefits Hub.