Where are we in our progress toward a COVID-19 vaccine?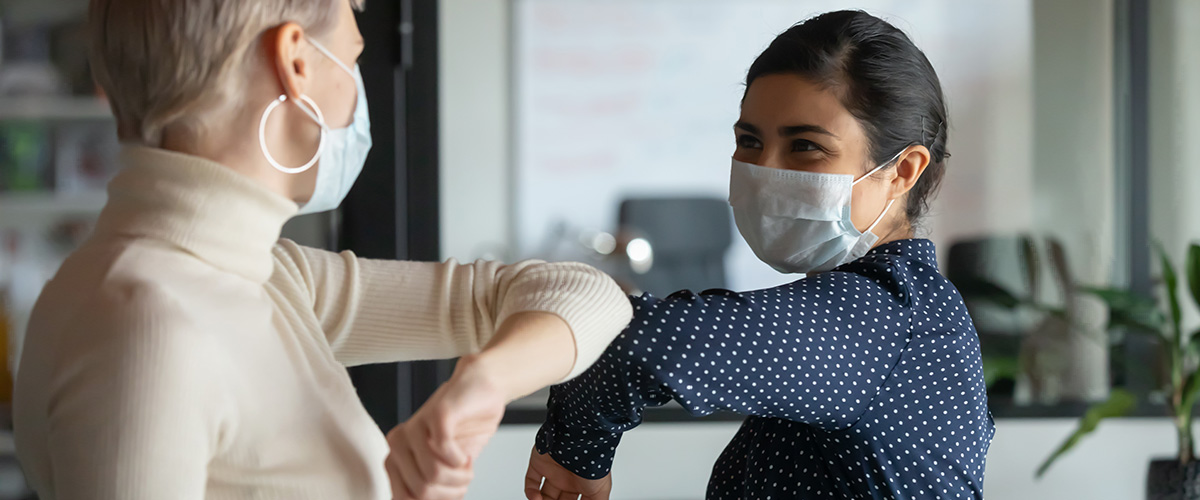 Although our world continues on in this shared challenge, we know that a progressive return to life as it was before includes a vaccine. To bring us closer to a post-pandemic era, the scientific community is running trials on a safe and effective vaccine in record time.
We have good news about the COVID-19 vaccine trials.
When we study a vaccine, the trials run in four phases. Three phases are before we release the vaccine to the public, followed by a final phase that continues to monitor the vaccine after release:
Phase 1 asks, is it safe?
Phase 2 asks, does it do what we hope it will do to prepare our body for an infection?
Phase 3 asks, how well does it work in preventing infections?
And after the vaccine goes public, phase 4 asks, what else do we need to know?
Through all the phases, there is a rigorous emphasis on safety.
Globally, there are over 50 vaccines in human trials. Of these candidates, there are 12 in phase 3 trials. In other words, we know these candidates work in preparing our body's immune system for the virus. When we study a vaccine in a phase 3 trial, we are interested in finding how well the vaccine works in preventing infections in large numbers of people. We compare tens of thousands of people who receive the vaccine with tens of thousands who receive a placebo. Scientists then look at how many people go on to test positive for COVID-19 over several months.
What are we still learning?
There are things we know and things we are still to discover. For instance, we know that most of the vaccine candidates involve two shots three or four weeks apart. On the other hand, although there are preliminary reports, we have yet to discover how effective the vaccines are in preventing infections. If we are fortunate, a good vaccine will be at least 70 or 80 per cent effective, which means that 70 or 80 per cent fewer people in the vaccine group go on to develop COVID-19 as compared to the unvaccinated placebo group. We do not know whether we will need a new vaccine each year. We also do not yet know whether the COVID-19 vaccine will be like our seasonal flu vaccine, which not only reduces the risk of infection, but also lowers the risk of having a serious infection that leads to hospitalization.
A vaccine won't end the pandemic, but will mean a gradual return to life before COVID-19.
The news about the phase 3 trials is promising. We may even have several successful candidates being administered in Canada by mid-2021. That said, although a vaccine will be helpful, it will not end the pandemic immediately. Governments, organizations and citizens will need to unite and plan a comprehensive plan to immunize people. Vaccination would start with those at highest risk from COVID-19, including older adults, healthcare workers and other priority groups.
The Government of Canada has agreements with several leading vaccine candidates to secure millions of doses. As Canadians, we will also need to support a global push toward immunizing people whose countries cannot necessarily afford the vaccine. If COVID-19 continues to spread anywhere in the world, after all, it can continue to spread in our part of the world. As Canada's Chief Public Health Officer Dr. Theresa Tam shared, "No one is protected until everyone is protected."
Ideally, over 70 per cent of Canadians will get immunized, which will make a real difference toward spread. As more people get the vaccine, the virus will spread more slowly, and this reduction in transmission will allow for a gradual shift toward post-pandemic life.
While we wait, we already know how to stay safe.
Even as we anticipate the research results and a vaccine by mid-2021, we will still need to wait for quite some time to return to life as we remember before COVID-19. The good news is that while we wait, we already know how to stay safe.
We know how important it is to keep within our households or designated circles, and maintain physical distance, wear a mask and practice hygiene around everyone else. We know that each step alone is imperfect, and we need to layer these steps together to keep our communities safe. We also know how important it is to show kindness and care for our community members, friends, families and loved ones in the months ahead. With the results of the phase 3 vaccine trials close, ours is a shared global experience with a post-pandemic era in sight.
The post Where are we in our progress toward a COVID-19 vaccine? appeared first on Physician Pulse.