The top Physician Pulse articles from 2021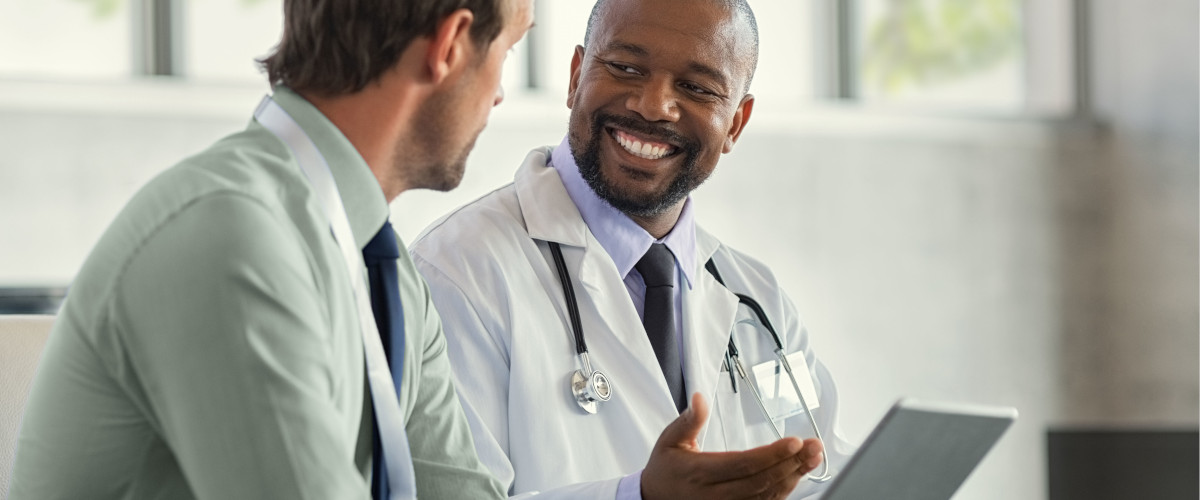 Like the year before it, 2021 saw dramatic changes to the health industry. Multiple COVID-19 vaccines were developed and rolled out at an astonishing pace — and have proved to be highly effective — and technology continued to play a pivotal role in helping to ensure Canadians receive the best healthcare possible.
Through all the twists and turns of the year, medical professionals relied on TELUS Health's Physician Pulse blog and many other sources of information to stay up-to-date on the industry. So we took a moment to sift through our data to find out which stories were most popular among readers. As we looked through the articles that piqued your interest, several key themes emerged:
Theme #1: Innovative solutions for mental health.
As Canadians continued to face enormous uncertainty and stress throughout the year, the topic of mental health garnered a lot of attention. In particular, readers flocked to stories that explored innovative solutions and services that can enhance the delivery of mental health care.
One of the most-read articles looked at how TELUS Health and other healthcare leaders are making mental health care more accessible for patients. Readers also wanted to learn about the toll the pandemic has had on the mental health of frontline workers, and the steps being taken to support them. In addition, a piece that rounded up several mental health apps and tools from 2020 continued to interest readers this year.
Theme #2: Overcoming obstacles in virtual care.
The rapid adoption of virtual care is a silver lining of the pandemic. And with the likelihood that it is here to stay, stories that focused on digital health solutions continued to resonate with readers throughout 2021.
Among the stories topping the list was an insightful piece offering tips for getting the most out of virtual visits. Readers were also intrigued by the variety of ways that physicians and specialists across the healthcare industry are using virtual care at their practices. Another popular piece examined the exciting potential for how virtual care and e-prescribing can overcome some of healthcare's biggest obstacles.
Theme #3: Deepening patient engagement and relationships.
This past year, our readers took the time to learn about how to strengthen relationships with patients and empower them to play a more active role in their healthcare.
One of the most-visited articles shared an inspiring story of how one clinic is delivering truly patient-centric care by leveraging the TELUS Health Collaborative Health Record. Readers were also drawn to a piece that took a deeper dive into patient engagement, highlighting its benefits and seven ways to increase that engagement.
Other popular articles examined how technology can boost patient engagement, and the connection between virtual care and continuity of care.
Theme #4: Elevating EMRs and other health technology.
Technology is continuing to drive change across the healthcare industry — and TELUS Health covered the topic extensively this past year. Several successful pieces discussed the ways specific technologies like EMRs can help promote positive health outcomes.
Whether it was examining the role of e-prescribing services or how the future of healthcare is collaborative, physicians were eager to learn about leveraging the latest technologies in healthcare.
Staying informed.
From tools for managing mental health to deepening patient engagement online, readers were captivated by the powerful ways technology is helping us tackle big issues in healthcare. Although we live in a time of constant change, one thing is constant: TELUS Health is committed to providing the latest insights to help health professionals navigate the future of healthcare.
Is there a topic you'd like to see covered by TELUS Health? Let us know, and be sure to subscribe to Physician Pulse for insights and industry trends.